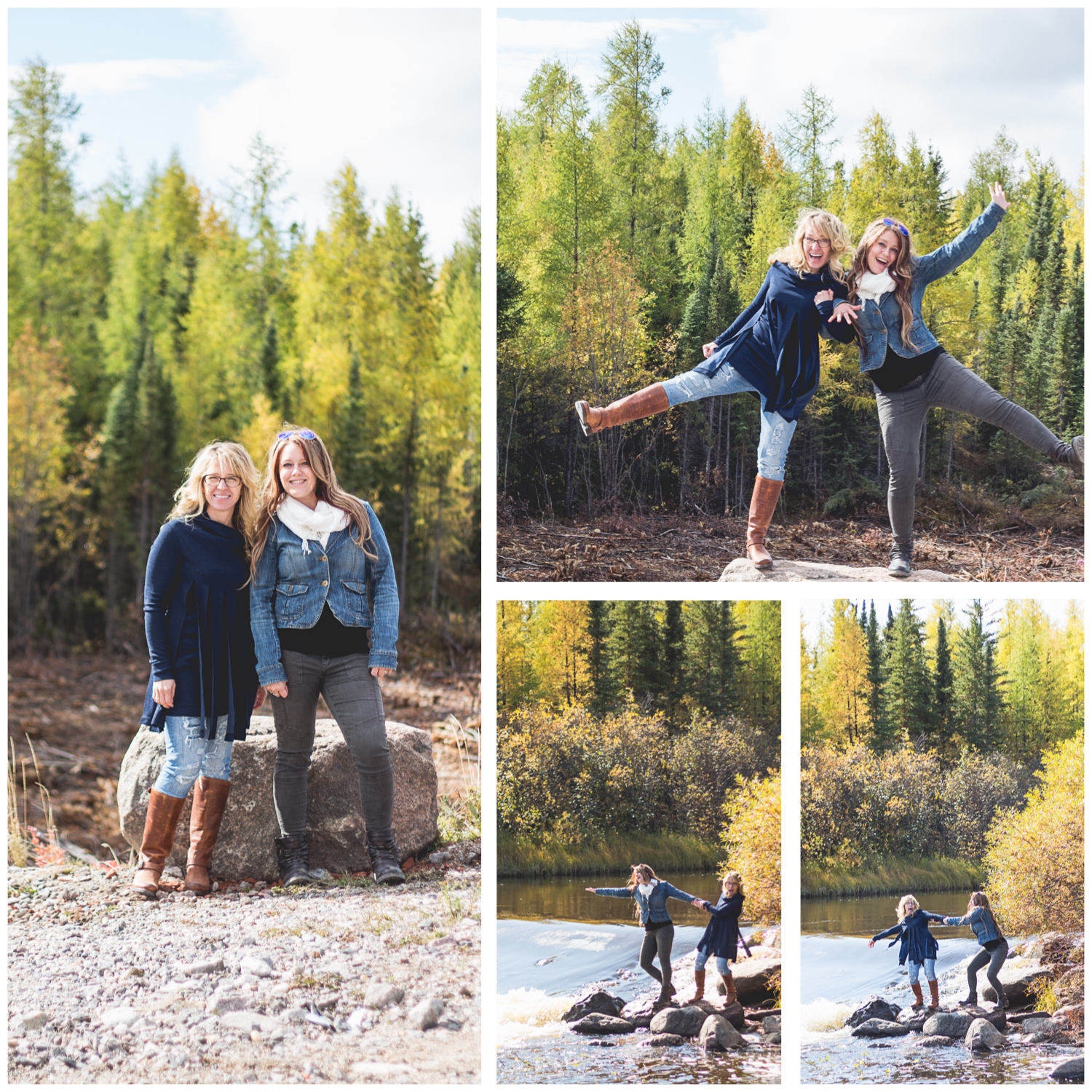 Hi there! My name is Sherri but in the sewing world I've introduced myself as Mami de Sofiona. I'm a wife to the most supportive man who has no problem being surrounded by girls in this home. We have 2 daughters who very patiently allow me to use them for testing out patterns and as photo props to showcase my makes. I'm a homeschool mom... this year... someday I might change my mind, and I'm a town councillor in my town where I get to serve the community that I love. I like playing piano and singing, cheesecakes, always cheesecakes, and sometimes I run. One time a bird chased me for 3 miles. I'm afraid of birds.... And I'm long-winded when typing. Sorry? Not really. :)
I am and always have been a crafter at heart. From scrapbooking (the gateway craft) to crochet to jewellery making to cross-stitch to quilling to other crafts I'm sure I tried. In amongst all these crafts I have always had sewing in my life. My mom taught me the way around a sewing machine and bought me my first tissue patterns. I grew up in a world where the store bought clothes were the special ones because mom made all our clothes. Then there are my grandmas who spent their lives creating all sorts of clothes and quilts with the most precise techniques. I have lived around all this talent and it has found it's way deep into my own journey.
I moved to the Boreal forest of northern Canada 10 yrs ago - far from Starbucks and McDonalds (which is totally fine because I really don't like Starbucks.) When I need something, I have to search online and hope that shipping is available to remote locations. If I need to go to Walmart, I have a 4 hour drive ahead of me, all on gravel roads. And, still, I love it here! It is this area of the world that has inspired the names of all the patterns available on this site.
When we moved I became accustomed to shopping online and stumbled upon PDF patterns. It was like it reminded me I knew how to sew and sew I did! It was a this point I lured my friend, Trish, into the sewing world and we started making all sorts of things to sell at our local Christmas Bazaar. This has become a sewing friendship that just continues to grow as we challenge our abilities and venture into areas we didn't know existed just a few years ago.
In 2017 I decided to create an IG account just so I could participate in a sew along. I can only say my horizons expanded incredibly after that. I was invited to test for Simple Life Pattern Company which started real friendships with other sewing fanatics and through that experience I was shown the world of amazing fabrics and fabric companies. Later that same year I was invited to participate in a season of Project Run and Play and that, dear folks, is when I realized that I wanted to have a part in designing PDF patterns for others as well.
So here you have the results of a long journey that I didn't necessarily know I was on most of the time, but here I am. And, once again, I've lured in my friend, Trish, who is also a designer under the Sofiona name and the math nerd who has put in hours and hours of her time to help me create what we both hope is a great product that you will all love.
Thank you so much for supporting this small business!
Sherri
And I'm Trish! I'm a stay at home mom of 5, also living in this fairly remote northern Canadian town. (Imagine lakes, muskeg, a vast pine forest and a 4 hour drive down a gravel road to reach the next major city.) and I LOVE it!!!! Almost 11 years ago, I gave up my job in medical research to follow my husband north for his job, and it was one of the best things I/we could have done! Not long after moving, I found myself looking for a creative outlet. I tried a few different things: scrapbooking, jewelry making, and sewing a small baby blanket, but it wasn't until shortly after our 3rd baby (and first daughter!) was born that I found my passion lay in sewing! I love learning new techniques and the thrill that comes from taking a flat piece of fabric and having it transform into something else completely! My favourite thing is sewing little girls clothes, but I have sewn a bit for myself, as well as for my boys.
A year ago Sherri started talking more seriously about drafting and designing patterns. I felt a tingle of excitement over the idea of a mental/creative challenge, and so I joined her in her quest. At the time I was thinking that this was something I was just doing for myself/my girls. Then one day I blinked, and suddenly I was in the front row for a new company launch! Just kidding. Well, not about the new company, about "blinking". We've put a lot of research, hours, effort, and love into what we're doing here. Our goal has always been to present well crafted products to the sewing community and we are so thankful to have you here, checking us out!
Trish